Refreshing a much loved but outdated brand identity to reconnect a proud local with its community
Truly Deeply creates a new brand strategy and identity for leading health insurer, GMHBA and a new benchmark for regional brands.
Background
GMHBA is an Australian not-for-profit health fund with more than 75 years' experience. The fund has 200,000 members across Australia, is the fourth largest health insurer in Victoria and the ninth largest in Australia.
A small regional brand, GMHBA has to compete with large multi-national and national brands but it cannot match their significantly larger marketing budgets. While the brand had very high levels of member satisfaction and loyalty, it was struggling to stand out in a very cluttered market and in particular, attract younger generations.
Insight
GMHBA was excelling in a lot of ways, but it just didn't look the part.
Our research highlighted high levels of customer loyalty, and satisfaction but the brand identity and communication was not reflecting this. GMHBA members have a genuine personal connection to the brand – they are passionate about the brand and its role in the community.
"This un-category like insight inspired us to build on this warmth to define a very distinct brand strategy and develop a new visual identity to reflect this externally," says Michael Hughes, Director of Brand Strategy, Truly Deeply.
Strategy
"The new brand positioning intensifies GMHBA's audience bond, bringing to life the brand's heritage and authenticity while crystallising the organisation's commitment to building stronger, healthier communities across Australia," added Hughes.
At the heart of local communities is a powerful brand mantra that inspires a compelling brand narrative and ensures the brand provides a real alternative to the big health funds.
Solution
An evolution of the wrapped cross, the new GMHBA brandmark is friendly and contemporary with a fresh colour palette that reflects the brand's optimism for the future while also retaining its heritage.
"The small caps approach to the font has been retained, and this is complemented with a refined cross to create a strong, bright and contemporary mark. The new brand identity is brought to life with a distinct visual language that places the brandmark at the heart of local conversations. This has been deliberately designed to break away from the conventional approach of simply 'tagging' communication with a logo," says Derek Carroll, Director of Design, Truly Deeply.
The new brand identity brings to life the new brand positioning and provides numerous opportunities for the brand to truly talk and act like a local.
Deliverables
Truly Deeply provided strategic brand and design solutions for GMHBA including a brand audit, competitor and market decode, audience and stakeholder research, brand strategy, brand architecture, identity design and visual identity development. We also created an extensive new brand world, including website, advertising, collateral, event sponsorship, internal environments, uniforms and branch design. Truly Deeply also managed the integrated launch campaign including television, radio, print, cinema and digital.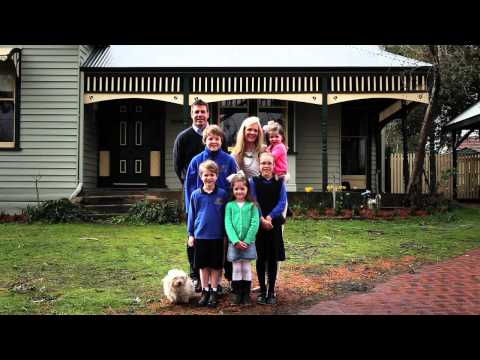 Results
"Following a year-long journey, we couldn't have been happier with the brand insights, strategic guidance and creative solutions supplied by Truly Deeply," says Matt Vagg, Head of Marketing, GMHBA Health Insurance.
"We operate in a highly competitive market and needed a partner who could quickly understand our business and help us turn our unique heritage into a distinct and differentiated brand positioning. From clarifying our brand truths through to revitalising our visual identity, Truly Deeply understood our needs and provided us with a complete end-to-end brand solution that not only met our brief, they exceeded our expectations," added Vagg.
Tags: AHM, Australian Unity, Brand Agency, brand architecture, Brand Communication, Brand Communications, Brand Design, brand development, Brand DNA, Brand Experience, brand guidelines, brand identity, brand identity agencies, Brand management, brand marketing, Brand Personality, Brand Strategy, brand-designers-Melbourne, brand-identity-designers, branding strategy, Bupa, corporate branding, Corporate identity, corporate identity design, Corporate Image, creative agencies, creative agencies Melbourne, creative agency, creative agency Melbourne, Derek Carroll, Geelong, GMHBA, GMHBA brand, GMHBA logo, GMHBA new logo, GMHBA rebrand, Graphic Design Melbourne, HBA, HCF, health brand, health branding, health fund, health insurance, health insurance brand, Health insurer, local branding, Matt Vagg, Medibank, Melbourne brand designers, Melbourne Brand Strategy, Michael Hughes, NIB, online branding, online branding agency, professional services brand, professional services branding, professional services branding agency, regional brand, regional brands, retail brand, retail brand agency, retail brand strategy agency, retail branding, retail branding agency, retail catalog agency, retail catalogue agency, retail strategy, retail strategy consultants, specialist retail brand agency, Truly Deeply, Victoria, Victorian brands, Visual Language, web site branding, web site branding agency